Southern Connecticut Dental Group - Southbury
We believe that the best dental care takes two, — our wonderfully warm and experienced dentists and your utmost trust.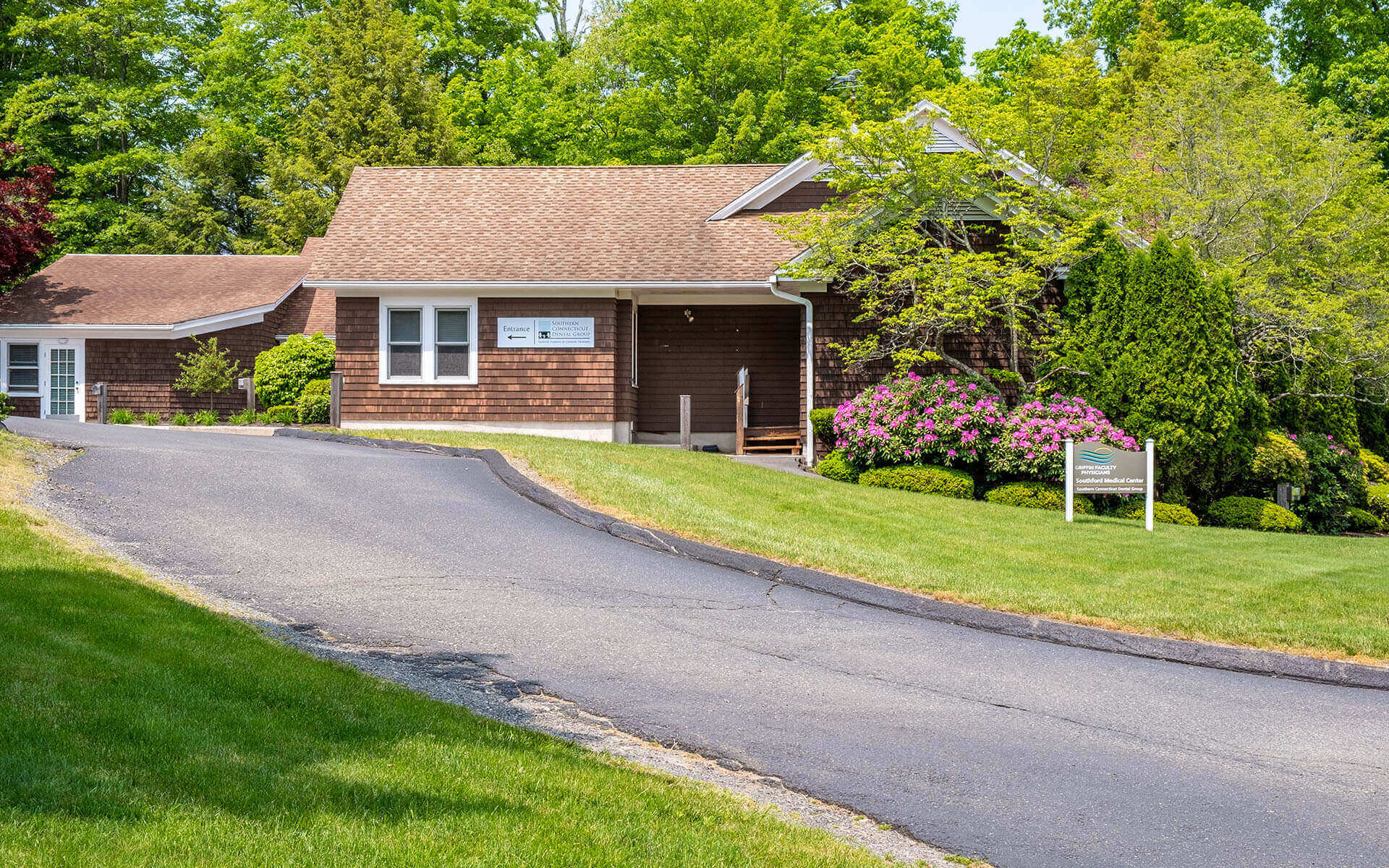 VISIT US
We'd love to meet you!
Southern Connecticut Dental Group - Southbury
HOURS
9:00 AM - 5:00 PM

9:00 AM - 5:00 PM

9:00 AM - 6:00 PM

9:00 AM - 5:00 PM

7:00 AM - 3:00 PM

Call

Closed
CARING, FRIENDLY AND KNOWLEDGABLE TEAM
Meet your care experts at Southern Connecticut Dental Group - Southbury
WHAT WE DO
Our dental services & more!
And what's not to love? Dental care is an intimate craft that requires trust, expertise, and vision. There is nothing more rewarding than earning the trust of our patients and knowing that our skills and expertise made a difference in their care, comfort, and confidence. It's an honor and a pleasure to serve families and individuals in our community one smile at a time.
SAVE AT Southern Connecticut Dental Group
Dental Offers
New Patient Offer
New Patients Welcome
Your doctor will complete a comprehensive oral exam, take all necessary x-rays, discuss your health history, and develop a personalized treatment plan just for you. Then, a hygiene visit will be completed including fluoride for children.
Invisalign® Offer
Our Best Invisalign® Treatment Offer Ever
It's our best Invisalign® treatment offer ever! Get started today with Invisalign️® treatment for only $999*. Come in for your free consultation and learn how Invisalign clear aligners can improve your smile.
Consultations
GET THE SMILE YOU DESERVE
Schedule a consultation to meet the dentist and learn how we can help you get a smile you love. The dentist will discuss your goals, take your health history, answer questions and review any concerns you may have.
INSURANCES WE HONOR
We are in-network preferred providers for all major dental insurance companies






Not sure if we work with yours? We're happy to check!
HEAR FROM OUR PATIENTS
We are proud to receive 5-star reviews every day!
Let me start with, I don't like dentists!, lol. With that being said, this is the most caring and efficient dental practice there is. The staff from the front door to the dental exam are so kind. Doctor Steve is just the most caring dentist I've ever met.
The Staff at Southern Dental are all knowledgeable, helpful and courteous. I was treated in a respectful caring manner. They are the dentists your not afraid to go to!
LOVE this practice. From day one every single person working here has been so friendly, helpful and kind. My kids are actually excited to go to the dentist here. I also like that they provide options and alternatives for expensive procedures but never push you spend extra. HIGHLY recommend!!!!
Dr. Steve DiBenedetto and his assistant were so great! For over 45 years I have dreaded dental visits until I found this practice a few years ago. This last time was a cracked molar requiring a crown. It was a painless process! The staff are all pros and super welcoming and friendly. Highly recommend!
I originally came to this office because I broke a tooth while my dentist was on vacation. Dr. Steve was great so I decided to stay. Not only was he personable but he was so gentle that I got drowsy while he was drilling. There was a problem with my insurance and the office worked it out so that it would be no additional charge.