Stopping Tooth Pain With Root Canals in Connecticut
Root canal treatment is a highly effective procedure with a good prognosis for success.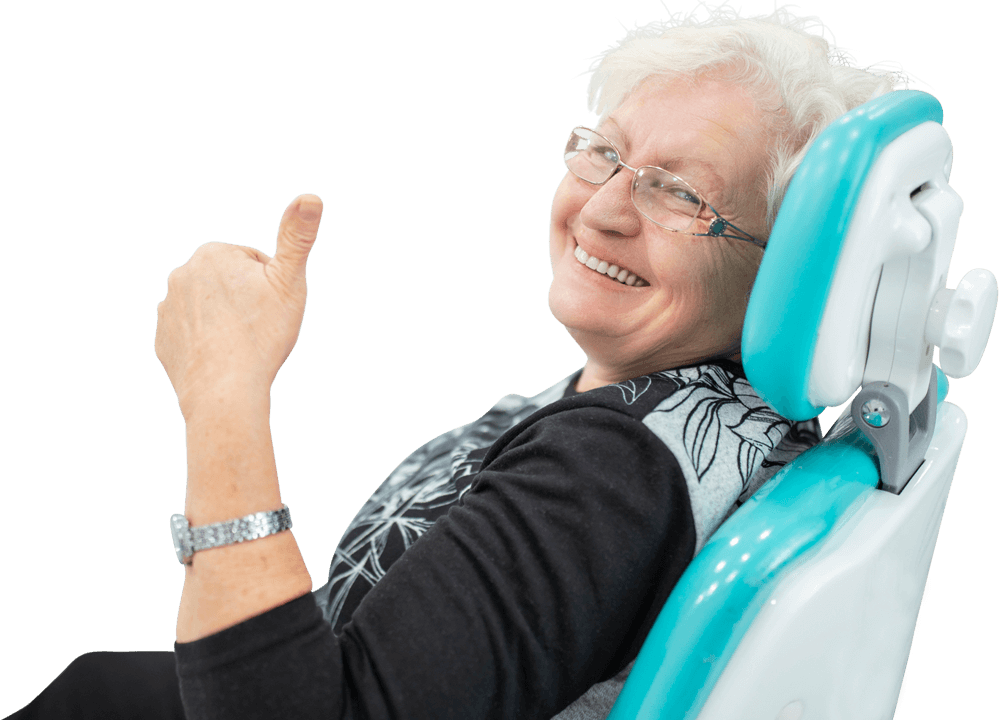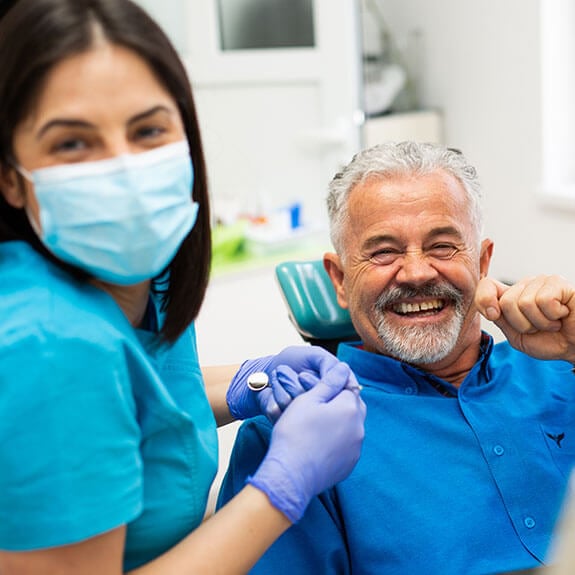 Why Root Canals?
Getting root canal treatment rather than an extraction has many advantages. It can reduce and eliminate pain to eat and drink properly. It also reduces the risks of further tooth damage, leading to more complex and expensive treatments, like dental implants, to replace missing teeth.
After a root canal process, if you maintain proper oral hygiene, your root canal can last for many years.
Other advantages of getting a root canal:
Improves chewing
Protects other teeth from being removed and maintains the integrity of your teeth
What to Expect
Before

Treatment

A root canal may be needed when you face problems, including decay that has reached the living tissue inside the tooth (tooth pulp), infection, dental abscess inside the tooth or the root tip, or injury to the tooth.

Symptoms that can indicate you may need a root canal procedure include:
A dental abscess (or pimple) on the gums
Sensitivity to hot and cold
Severe toothache pain
Swelling or tenderness
Before your root canal, let your dentist know about any symptoms you are experiencing.
During

Treatment

A root canal procedure typically requires one to three appointments and is performed by a dentist or an endodontist (a root canal specialist).
Before the dentist begins the procedure, an x-ray of the tooth will be taken.
The dentist will numb the tooth with a local anesthetic. Once your tooth is numb, the dentist will use a series of root canal files to access the infected area.
The dentist will remove the dental pulp, nerve tissue, and any bacteria from the infected tooth. If there is tooth decay present, this is also removed. Once the tooth is cleaned thoroughly, the tooth is sealed with a permanent root canal filling.
At the next appointment, the roots and inside the cavity of the tooth are filled and sealed. A root canal filling is placed to cover the opening of the tooth.
After

Treatment

After a root canal, the tooth should have a dental crown (cap) set to help protect the tooth and prevent it from cracking or breaking.

After treatment, your tooth may still be sensitive, but this will typically subside as the inflammation reduces and the tooth heals. Your dentist will provide you with care instructions after each dental checkup. Remember that good oral hygiene and regular dental visits will help maintain your teeth.
Your First Visit
Usually, a root canal can be resolved within one visit. Your root canal dentist will prepare you for this visit with a consultation, which will take place before the actual procedure.

Modern Dentistry
You can find all the latest technology at our CT offices.

Judgment-Free Office
We're here to help you feel confident in your smile. We provide a safe, judge-free zone for any dental issue or concern you have.

On Your Schedule
Taking care of your dental health should fit within your schedule. We are open late and on weekends so you can get the care you need.
Are you worried about the cost of a visit to get partial or full dentures? Don't panic. We work with over 200 dental insurance plans and offer flexible payment plans for your convenience.






No Insurance?
No Problem.
Making An Appointment Is Easy
Don't have insurance? That's not a problem with us. We offer payment plans and accept most major credit cards, personal checks, and more.
LOVE this practice. From day one every single person working here has been so friendly, helpful and kind. My kids are actually excited to go to the dentist here. I also like that they provide options and alternatives for expensive procedures but never push you spend extra. HIGHLY recommend!!!!
I cracked a tooth. They got me in right away. Super nice people. Great personalities. I love these guys. Efficient,Great results, and most of all totally painless. I would recommend them to anyone.
Dr. Steve DiBenedetto and his assistant were so great! For over 45 years I have dreaded dental visits until I found this practice a few years ago. This last time was a cracked molar requiring a crown. It was a painless process! The staff are all pros and super welcoming and friendly. Highly recommend!
The staff is phenomenal. The front desk is always pleasant and helpful, the dental assistant is friendly and knowledgeable, and the dentist is the most cheerful person I have ever met. Very trustworthy practice.
My service was exceptional as always. Dr. Benedetto took me in last minute to fix my chipped tooth. He is so delicate and so sweet. I always feel like he actually cares about his patients. His assistant was also very nice. I highly recommend Dr. Benedetto professionalism to everyone.
Wonderful dental practice. The dentist and hygienist are friendly, professional and keep to the appointed time. I also used the services of the in-house orthodontist for Invisalign. Another skilled professional. I'm very happy with the outcome. I would recommend this office and it's services without any hesitation.
I don't think anyone likes going to the dentist. That being said, this is the place to go. I had a cracked tooth fixed/cavity replaced. Completely painless! In and out. Dr. Scott was great, as well as the rest of the staff.
Let me start with, I don't like dentists!, lol. With that being said, this is the most caring and efficient dental practice there is. The staff from the front door to the dental exam are so kind. Doctor Steve is just the most caring dentist I've ever met.
I originally came to this office because I broke a tooth while my dentist was on vacation. Dr. Steve was great so I decided to stay. Not only was he personable but he was so gentle that I got drowsy while he was drilling. There was a problem with my insurance and the office worked it out so that it would be no additional charge.
The Staff at Southern Dental are all knowledgeable, helpful and courteous. I was treated in a respectful caring manner. They are the dentists your not afraid to go to!
FAQ
Frequently Asked Questions
How do you know if you need a root canal?
You may experience severe pain, sensitivity to hot and cold, or swelling. However, sometimes no symptoms will be present. It's important to contact your dentist if you suspect your tooth has decayed significantly.
What happens when you avoid root canal treatment?
If you need a root canal, you should not avoid dental care. It is best to treat the infected tooth promptly for the best outcome. If left untreated, the infection can spread further and cause tooth loss.