Get a Complete Smile Makeover with our Southbury and Ansonia Dentists
Everybody wants a brighter, more beautiful smile. Luckily, with the technology available in our modern dental practice, you can have one too.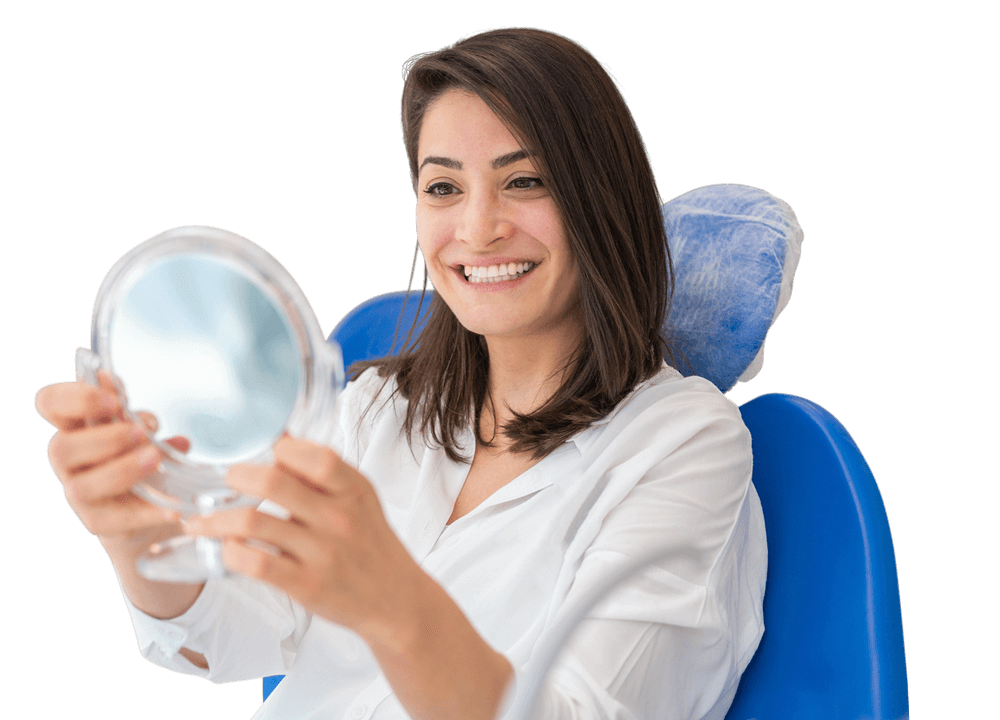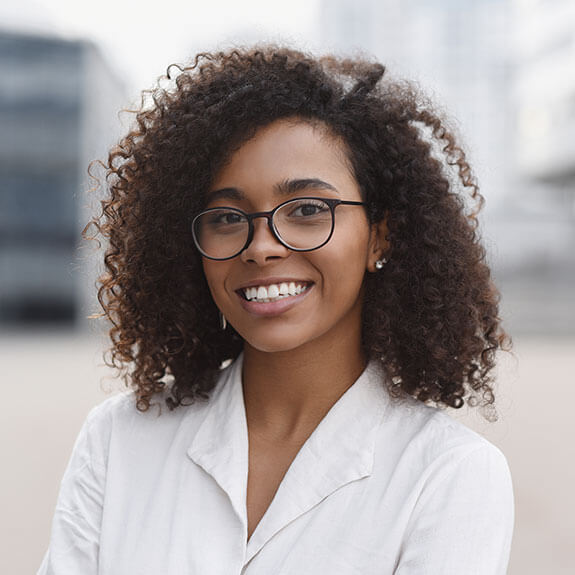 Why Smile Makeover?
Getting a complete smile makeover can make a huge change in your life. If you have multiple dental problems that you are looking to have fixed, a complete smile makeover will help you get the perfect smile you've always dreamed of –without the hassle of addressing each dental need separately. A smile makeover can also:
Boost your confidence
Improve your dental health
Prevent more severe dental problems from happening
What to Expect
Before

Treatment

Before starting your complete smile makeover, you should decide what problems you need to fix. The following dental issues are all reasons why someone might want a smile makeover:
Broken or missing teeth
Stained teeth
Chipped, decaying, or misshapen teeth
Our trained dentists can help you create the perfect package to make your smile beautiful again.
During

Treatment

No matter what you choose to include in your smile makeover, your care will be coordinated between the cosmetic dental specialists you need to see. This way, you won't have to worry about overlapping appointments, traveling to different offices, or referrals. You will have the most efficient treatment plan possible with our specialists and dentists in CT in charge of your care. Even if you have multiple dental issues, they can be fixed.
After

Treatment

You will likely have some discomfort when you get a total smile makeover. Getting multiple procedures at once can be stressful on your body, especially if they are invasive. You should get plenty of rest after your complete smile makeover.
Your First Visit
You can expect to have an in-depth consultation with your cosmetic dentist or any other dental professionals that will be involved in your smile makeover treatment. Because there are many facets to a total smile makeover, your first visit may or may not consist of any procedures. The length of the visit will range depending on what procedures you have done.

Modern Dentistry
You can find all the latest technology at our CT offices.

Judgment-Free Office
We're here to help you feel confident in your smile. We provide a safe, judge-free zone for any dental issue or concern you have.

On Your Schedule
Taking care of your dental health should fit within your schedule. We are open late and on weekends so you can get the care you need.
Are you worried about the cost of a visit to get Invisalign? Don't panic. We work with your insurance plan and offer flexible payment plans for your convenience.






No Insurance?
No Problem.
Making An Appointment Is Easy
Don't have insurance? That's not a problem with us. We offer payment plans and accept most major credit cards, personal checks, and more.
The staff is phenomenal. The front desk is always pleasant and helpful, the dental assistant is friendly and knowledgeable, and the dentist is the most cheerful person I have ever met. Very trustworthy practice.
Let me start with, I don't like dentists!, lol. With that being said, this is the most caring and efficient dental practice there is. The staff from the front door to the dental exam are so kind. Doctor Steve is just the most caring dentist I've ever met.
Dr. Steve DiBenedetto and his assistant were so great! For over 45 years I have dreaded dental visits until I found this practice a few years ago. This last time was a cracked molar requiring a crown. It was a painless process! The staff are all pros and super welcoming and friendly. Highly recommend!
I don't think anyone likes going to the dentist. That being said, this is the place to go. I had a cracked tooth fixed/cavity replaced. Completely painless! In and out. Dr. Scott was great, as well as the rest of the staff.
The Staff at Southern Dental are all knowledgeable, helpful and courteous. I was treated in a respectful caring manner. They are the dentists your not afraid to go to!
My service was exceptional as always. Dr. Benedetto took me in last minute to fix my chipped tooth. He is so delicate and so sweet. I always feel like he actually cares about his patients. His assistant was also very nice. I highly recommend Dr. Benedetto professionalism to everyone.
I cracked a tooth. They got me in right away. Super nice people. Great personalities. I love these guys. Efficient,Great results, and most of all totally painless. I would recommend them to anyone.
LOVE this practice. From day one every single person working here has been so friendly, helpful and kind. My kids are actually excited to go to the dentist here. I also like that they provide options and alternatives for expensive procedures but never push you spend extra. HIGHLY recommend!!!!
Wonderful dental practice. The dentist and hygienist are friendly, professional and keep to the appointed time. I also used the services of the in-house orthodontist for Invisalign. Another skilled professional. I'm very happy with the outcome. I would recommend this office and it's services without any hesitation.
I originally came to this office because I broke a tooth while my dentist was on vacation. Dr. Steve was great so I decided to stay. Not only was he personable but he was so gentle that I got drowsy while he was drilling. There was a problem with my insurance and the office worked it out so that it would be no additional charge.
FAQ
Frequently Asked Questions