Quick and Efficient Treatment for TMD of the TMJ in Southern CT
The TMJ/TMD dentists at Southern Connecticut Dental Group can evaluate your symptoms and help with a treatment plan to ease your pain.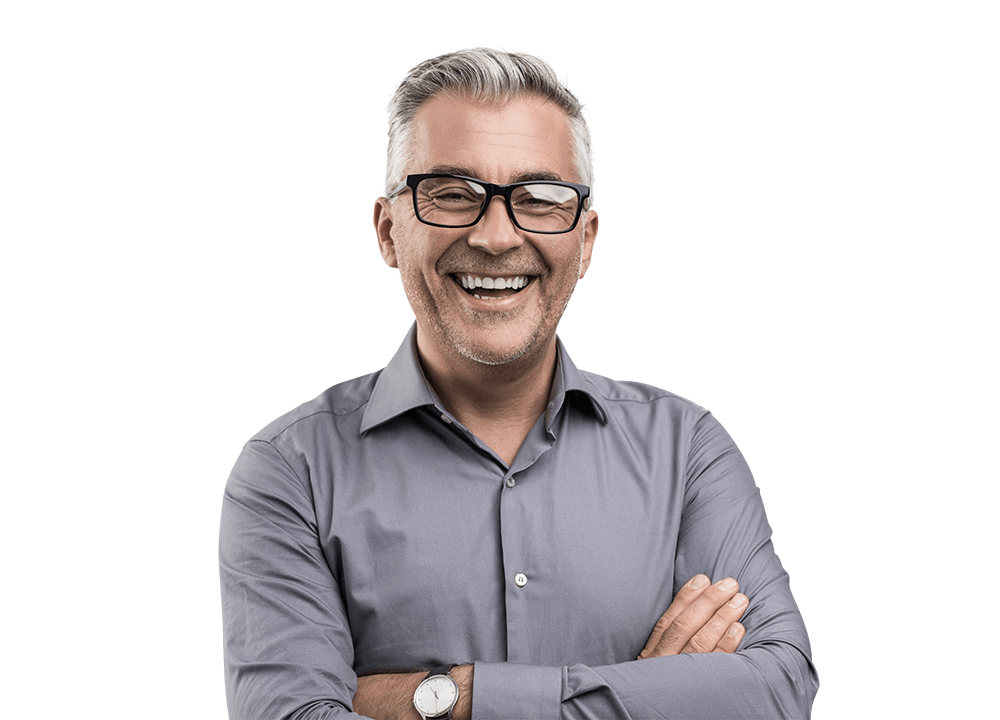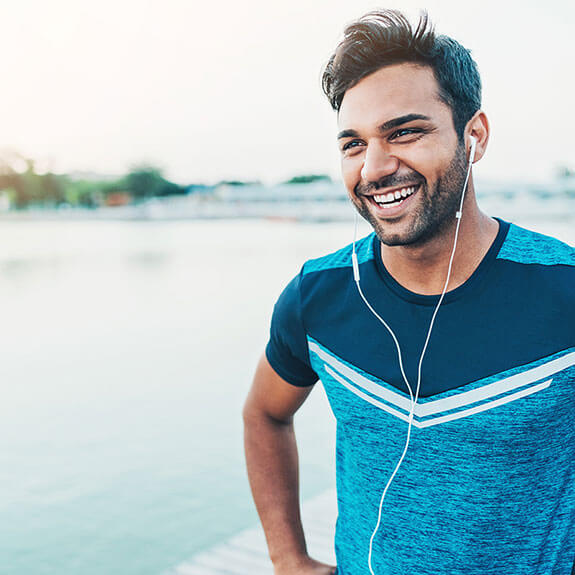 Why TMD/TMJ Treatment?
Do you have frequent headaches, ear pain, jaw pain, or stiff, tight jaws? You may have temporomandibular joint dysfunction (TMD). When the temporomandibular joint (TMJ) is damaged or is not functioning as it should, it is called temporomandibular joint dysfunction (TMJ). While it is common to experience TMD/TMJ, you may have a higher risk if you have the following conditions:
Arthritis

Arthritis/Rheumatoid Arthritis/Osteoarthritis: All three of these conditions damage your cartilage, which prevents the TMJ from moving correctly

Injuries to your jaw: Sports injuries, car wrecks, or other direct injuries to the face, neck, head, or shoulders can lead to TMD

Bruxism/ Teeth Grinding: Teeth grinding puts pressure on the jaws that can lead to TMD

Connective tissue disease: Applies direct pressure on the TMJ, causing pain and limited face movement
What to Expect
Before

Treatment

Since the temporomandibular joint acts as a hinge and is responsible for a wide range of motion, it can get easily damaged. The primary causes of temporomandibular joint disorder are:
Misaligned small discs or erosion

Arthritis damage to the cartilage

Physical injury to the head, neck, or face

Bruxism (teeth grinding)
Often it is hard to pinpoint the actual cause of the damage or disorder. Sudden onset of TMJ pain is common and TMD may not be noticeable until the pain sets in.
Finding out which diagnosis you have is crucial before you start treatment. Your dentist will help you figure this out.
During

Treatment

There are several different treatment options available, including:
Prescription Medicines
Therapeutic Treatment Options
Mouth Guards or Splints
Physical Therapy
Counseling
Surgical Treatment
After

Treatment

After you start treatment for TMD, you need to follow up regularly with both your physician and dentist. If you choose a non-invasive option, your follow ups will likely be less frequent than if you choose another, more invasive option like surgery. Treatment can help ease your pain




Your First Visit
Once you have a consultation with a dentist, we will discuss your medical history and try to detect signs of all TMJ symptoms that you're experiencing. In some cases, diagnostic testing to listen to jaw movement to detect popping or clicking sounds, x-rays, CT scans, and MRIs are often used to diagnose TMD.

Modern Dentistry
You can find all the latest technology at our CT offices.

Judgment-Free Office
We're here to help you feel confident in your smile. We provide a safe, judge-free zone for any dental issue or concern you have.

On Your Schedule
Taking care of your dental health should fit within your schedule. We have flexible hours so you can get the care you need.
Are you worried about the cost of a TMD/TMJ treatment visit? Don't panic. We work with your insurance plan and offer flexible payment plans for your convenience.






No Insurance?
No Problem.
Making An Appointment Is Easy
Don't have insurance? That's not a problem with us. We offer payment plans and accept most major credit cards, personal checks, and more.
I originally came to this office because I broke a tooth while my dentist was on vacation. Dr. Steve was great so I decided to stay. Not only was he personable but he was so gentle that I got drowsy while he was drilling. There was a problem with my insurance and the office worked it out so that it would be no additional charge.
Dr. Steve DiBenedetto and his assistant were so great! For over 45 years I have dreaded dental visits until I found this practice a few years ago. This last time was a cracked molar requiring a crown. It was a painless process! The staff are all pros and super welcoming and friendly. Highly recommend!
My service was exceptional as always. Dr. Benedetto took me in last minute to fix my chipped tooth. He is so delicate and so sweet. I always feel like he actually cares about his patients. His assistant was also very nice. I highly recommend Dr. Benedetto professionalism to everyone.
I don't think anyone likes going to the dentist. That being said, this is the place to go. I had a cracked tooth fixed/cavity replaced. Completely painless! In and out. Dr. Scott was great, as well as the rest of the staff.
Let me start with, I don't like dentists!, lol. With that being said, this is the most caring and efficient dental practice there is. The staff from the front door to the dental exam are so kind. Doctor Steve is just the most caring dentist I've ever met.
The Staff at Southern Dental are all knowledgeable, helpful and courteous. I was treated in a respectful caring manner. They are the dentists your not afraid to go to!
I cracked a tooth. They got me in right away. Super nice people. Great personalities. I love these guys. Efficient,Great results, and most of all totally painless. I would recommend them to anyone.
Wonderful dental practice. The dentist and hygienist are friendly, professional and keep to the appointed time. I also used the services of the in-house orthodontist for Invisalign. Another skilled professional. I'm very happy with the outcome. I would recommend this office and it's services without any hesitation.
The staff is phenomenal. The front desk is always pleasant and helpful, the dental assistant is friendly and knowledgeable, and the dentist is the most cheerful person I have ever met. Very trustworthy practice.
LOVE this practice. From day one every single person working here has been so friendly, helpful and kind. My kids are actually excited to go to the dentist here. I also like that they provide options and alternatives for expensive procedures but never push you spend extra. HIGHLY recommend!!!!
FAQ
Frequently Asked Questions
Can you cure TMD/TMJ?
Currently, there is no cure for this condition. However, our dental services can help relieve pressure and pain from your daily life because of it.